At Michon we're all very aware of the power of photography and film in supporting brands and products.
So, here's the first of our two blogs on managing and commissioning photography and film shoots and how to get the best from them.
We know about the pressure of getting images right for your brand, particularly if you've got limited resources or knowledge of planning a shoot. The investment in time and money can be worrying. Having the right creative agency can really help to provide a safe-pair of hands managing the process.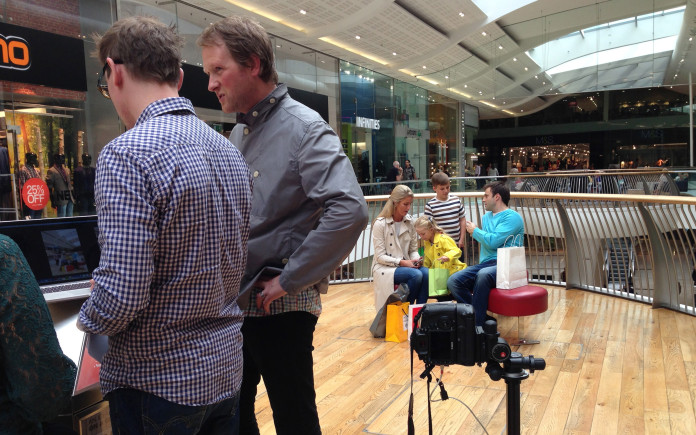 Whether it's photography or film that you're after, it's absolutely crucial that you plan exactly what you need. Not just in terms of the final shots, but locations, props, models, lighting and a range of products all need to be considered.
Depending on the complexity, the planning of a shoot might take longer than the photography or filming itself. What you need to remember, though, is that these are the most effective hours that you will spend in order to minimise the expense and time.
Here at Michon, we're all about value for money. Our planning stage starts with a kick off meeting, to get everyone involved in the process to work out roles and responsibilities, organise how it will happen and decide on what we need. We know if you organise everything well from the start, you're more likely to get exactly what you need from the shoot.
Mood boards are the second stage. They really help to visually convey what you're looking for and cover any of the nuances you may have, so it's a really good format to share with anyone involved in the project and ensure everyone's on-board.
Once the mood boards have been approved, it's onto location reccies, which are crucial. Even if you manage to create a very successful studio replica of a room set, it's never going to be quite the same as the real thing, and your audience may be able to tell. So if you can source real locations, do. The finished photography and branding can look cheaper from studio shoots, despite often costing more.
The next stage is getting the models, stylists, props and shoot list together and coordinate where everyone has to be and when.
So now the initial planning is mapped out, it's time to move on to the fun stuff. Look out for part two of our photography blog for advice on making the actual images work as hard as they can for your brand.
For more advice on photography and photoshoots, contact us here.