Rainbows – Brand Research, Brand Proposition and Brand Development
We've helped Rainbows build a powerful charity brand that works consistently for everyone.
Our strategy has resulted in a flexible brand which works across diverse communications from fundraising to family support and from special sponsored events to business community donors. The Rainbows brand now has a strong proposition which clearly defines their essence, as well as a set of unique brand assets which help to tell their powerful story across all touch points.
We created a brand proposition to define and unite Rainbows.
Sensitive positioning is vital
It soon became clear that brand communications from Rainbows needed to balance two important, but opposing, elements. On one hand, the brand cannot shy away from communicating the difficult realities of a children's hospice, which are both sensitive and emotive. But on the other hand, the atmosphere and approach of the hospice and its team are very positive, upbeat and lively. Both these elements are crucial to telling a full story and to supporting effective fundraising and public engagement.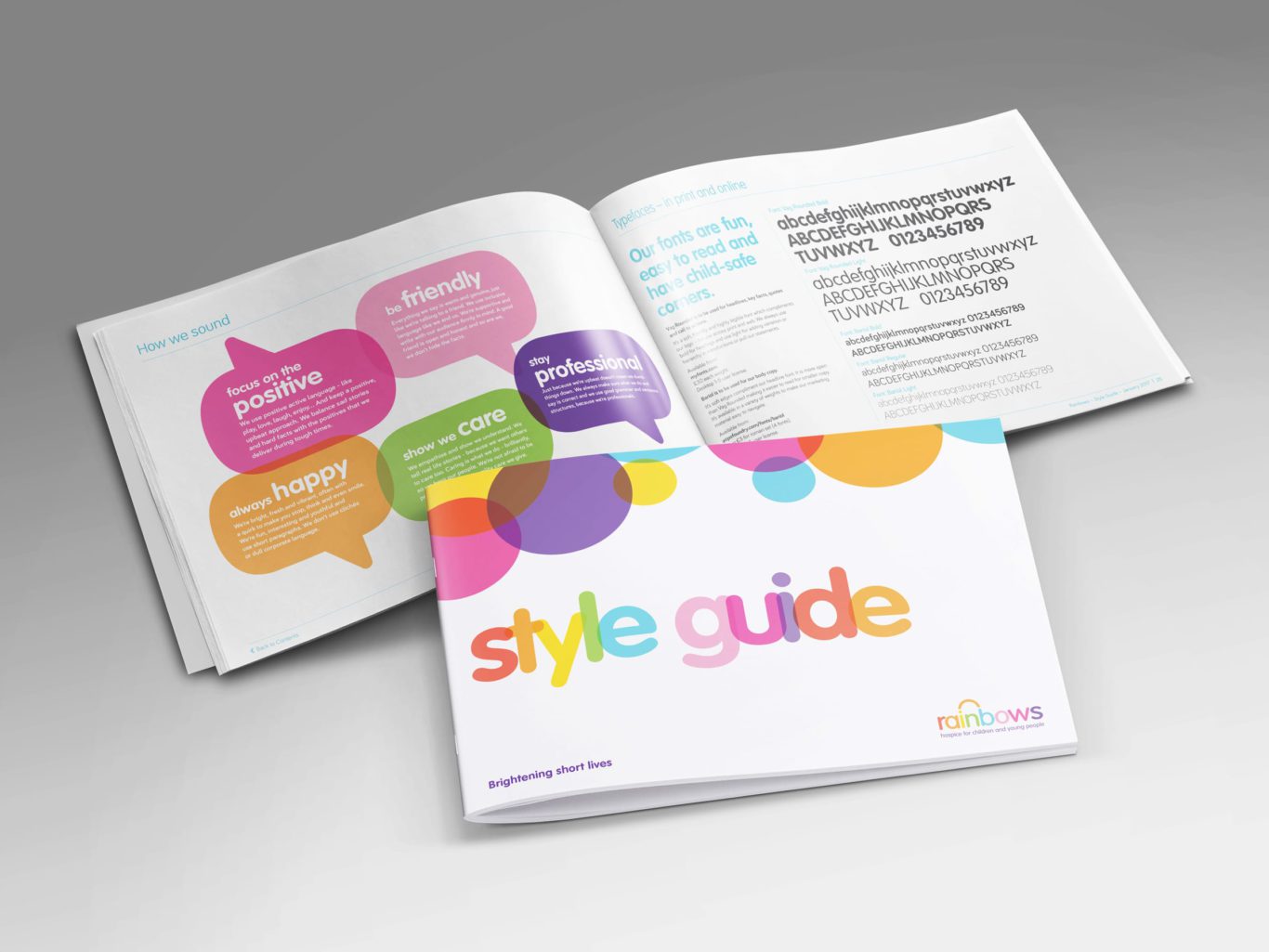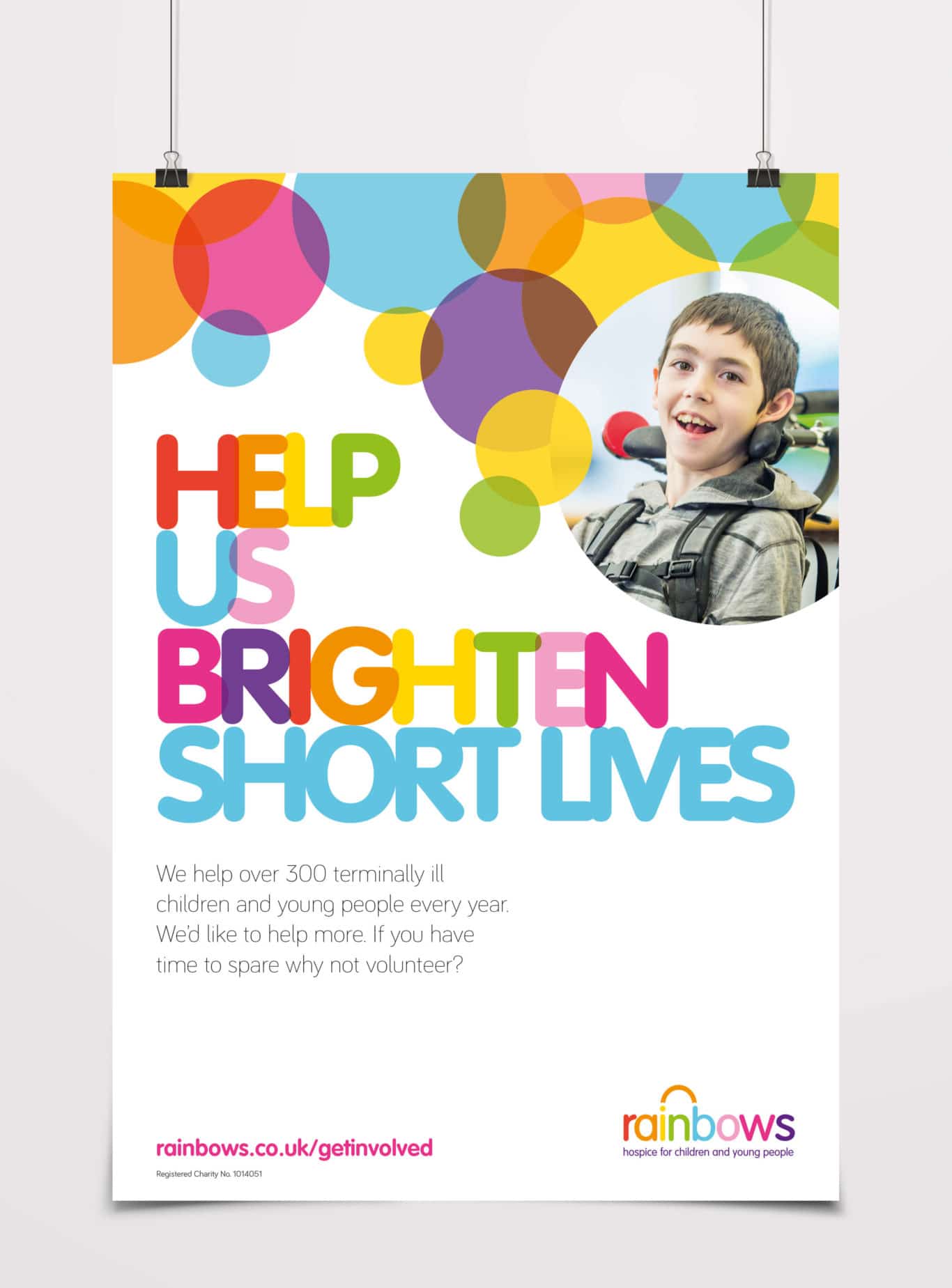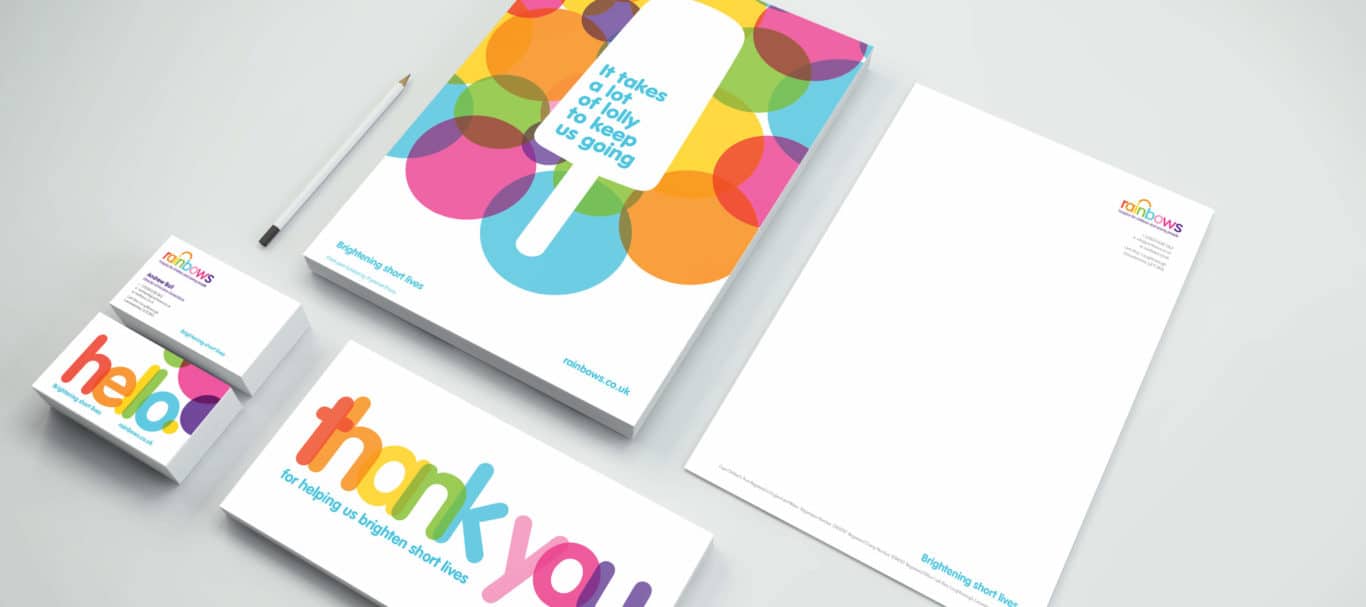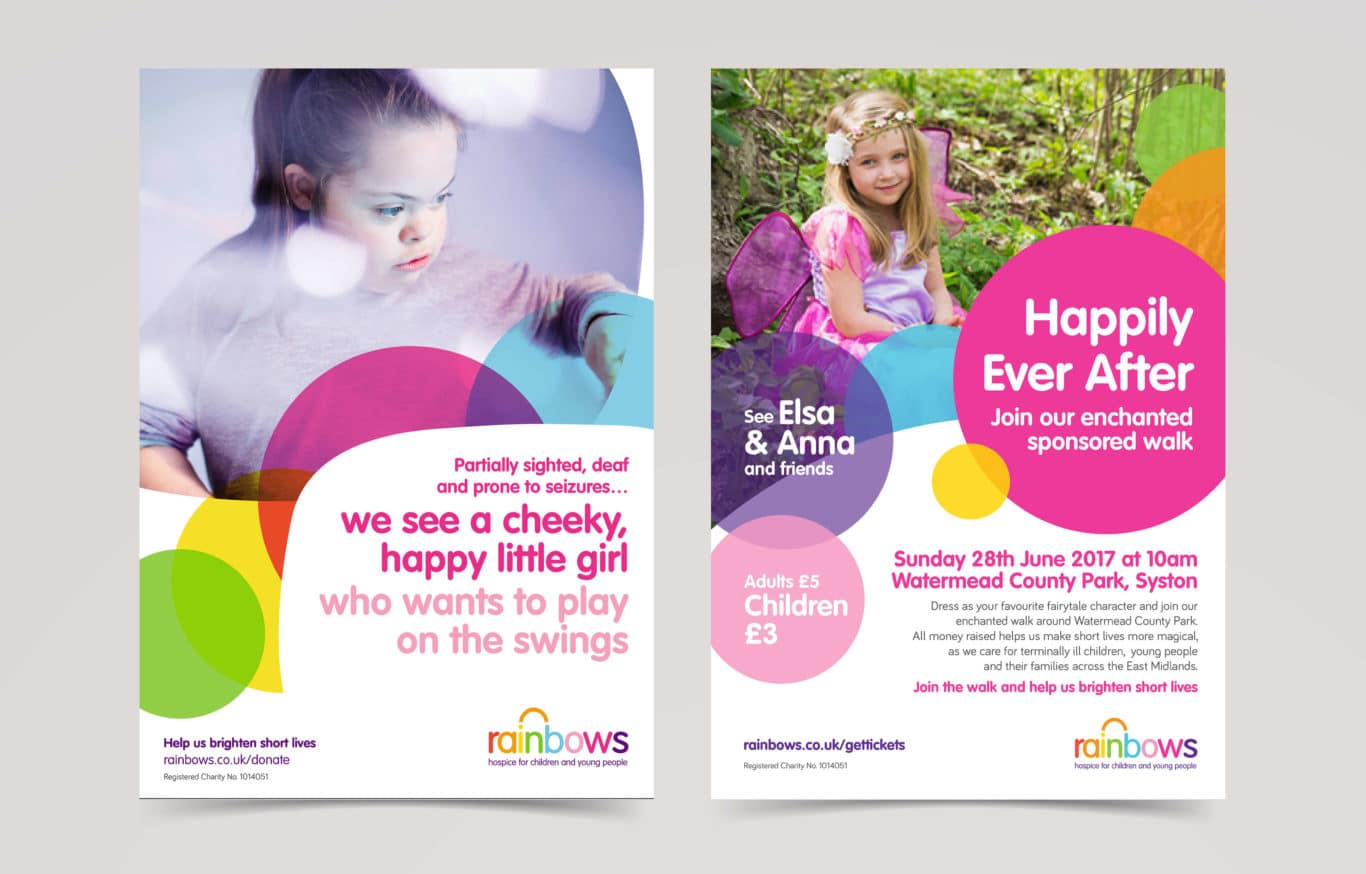 Research and insight help to define the brand
Rainbows has a variety of internal and external audiences, each with very different needs and motivations. They also deliver a high level of care and expertise, which is expensive to provide. So, donations and fundraising from corporate supporters and the public are absolutely essential. Using research we spent time listening, questioning and establishing what the target audiences wanted, versus the needs of the Rainbows charity to raise critical funds.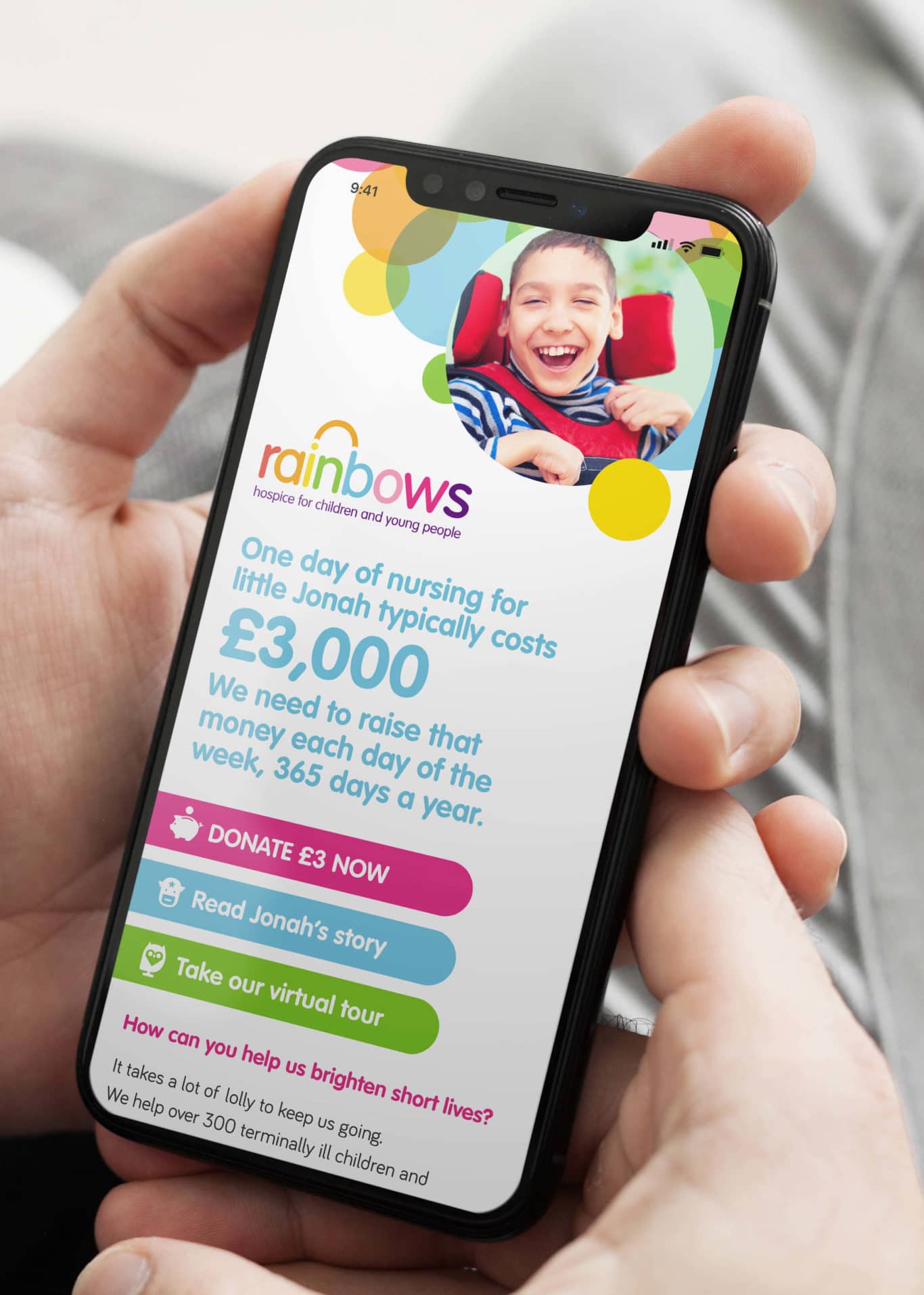 Co-creation for a consistent brand strategy
Our approach has successfully balanced a host of issues that were creating a confusing brand experience. We've completely transformed the Rainbows brand strategy and developed a clearly defined proposition that really captures the essence of the charity. The vibrant new visual identity and authentic tone of voice work on every level to engage multiple stakeholders and audiences, whilst being flexible enough to tell all the compelling stories of their teams and the families in their care.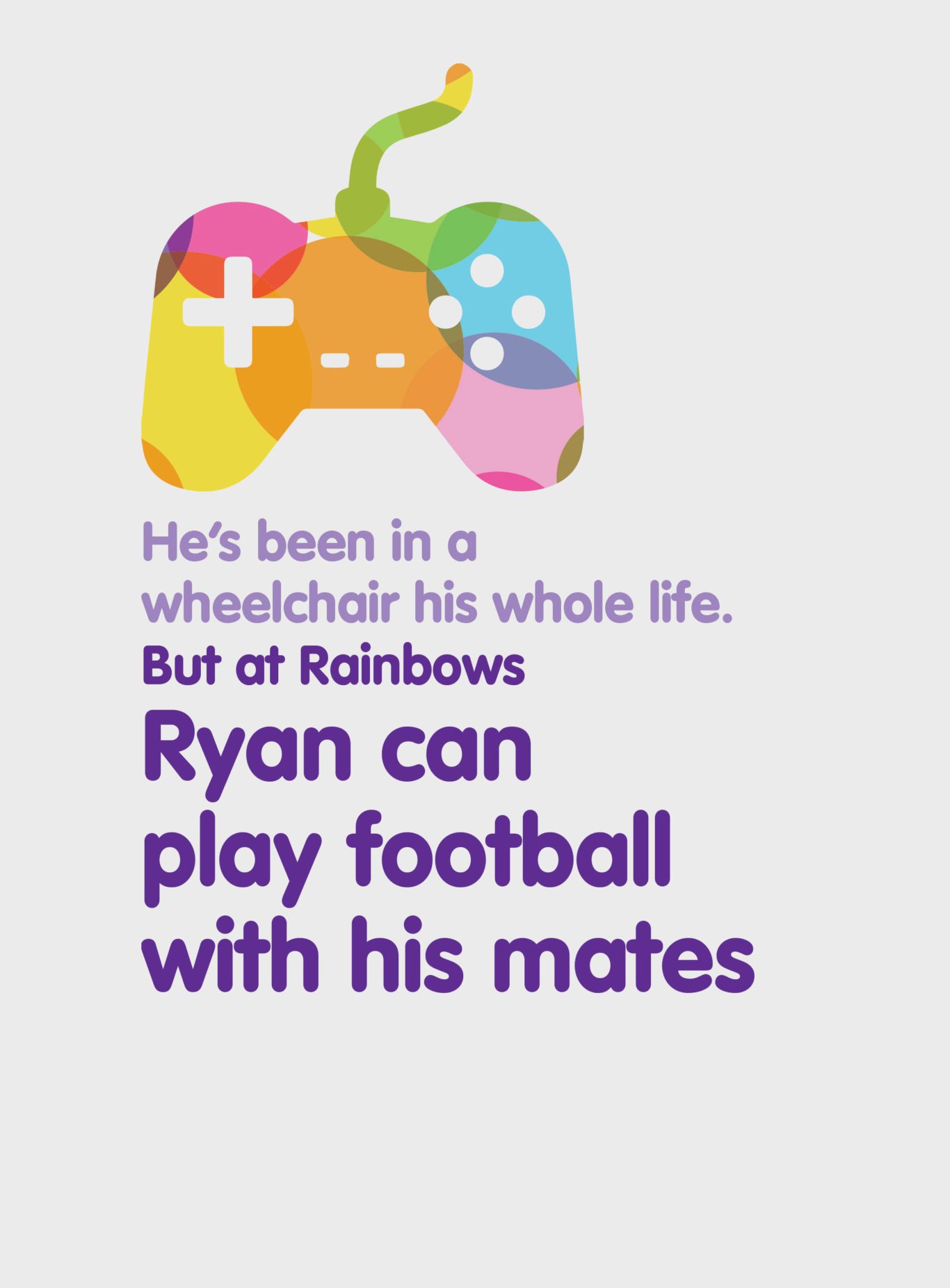 We've created a unique and unifying brand that is extremely flexible, consistent and ultimately reflects Rainbows perfectly.
&nbsp