AvantiGas – B2C Customer Journey Refinement
Simplifying and unifying the customer journey for homeowners interested in switching to AvantiGas.

AvantiGas has strengthened its position as a leading LPG supplier by revolutionising the switching process for prospective domestic customers. We've helped them overhaul their entire customer journey – from selecting the best methods of communication, to crafting the right messages for every touchpoint, we brought everything together into one seamless experience.
The simpler, the better
Feedback and data showed that many potential customers weren't being converted into solid leads because they were losing interest somewhere along the journey. Inconsistent branding and messaging made switching seem complicated, when in reality it was the opposite.
To fix this problem, we devised a simple, recognisable identity that unified the whole customer journey. This new approach clearly and quickly guides customers through the whole process.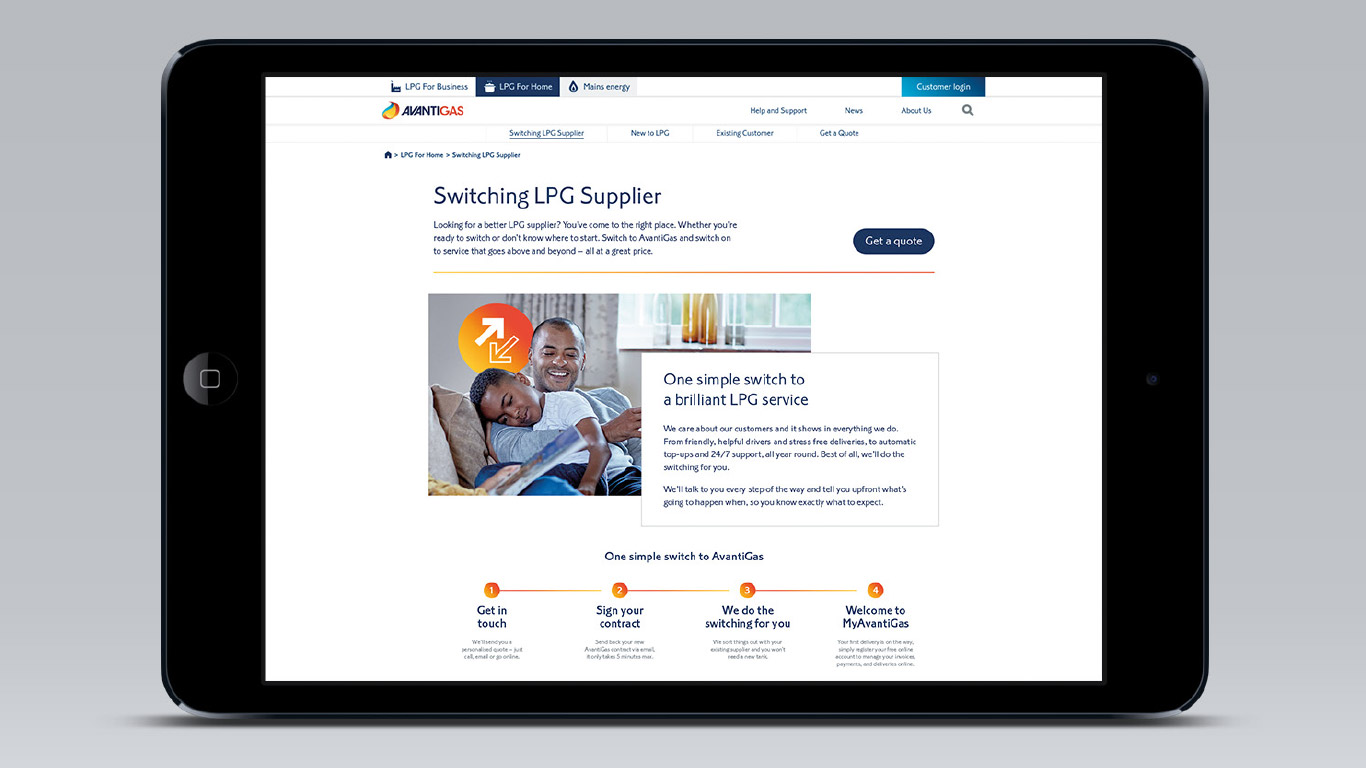 Consistent and holistic communications
We crafted a future-proof communications plan and structure for all switching messaging.
From website content to personalised email communications, everything supports the seamless four-step transaction process, whilst continually promoting the core benefits of being with AvantiGas.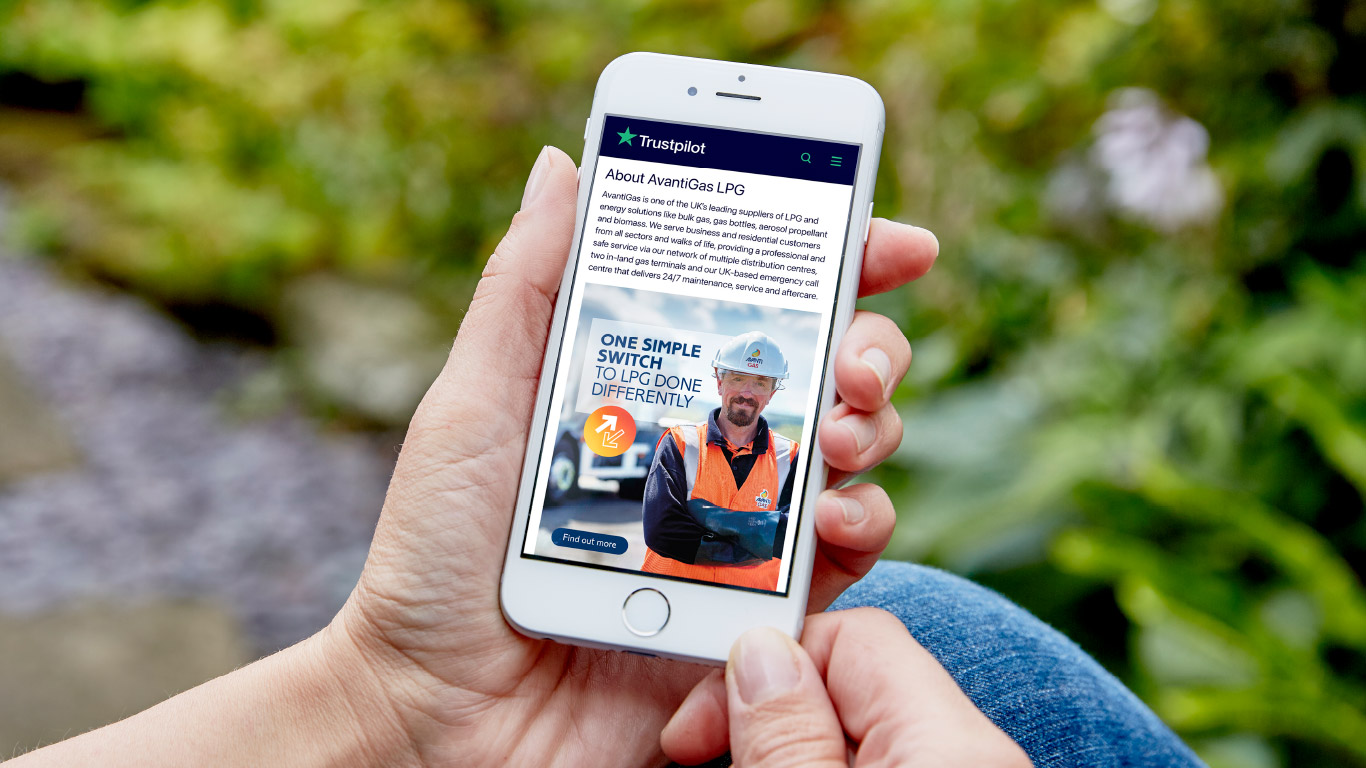 Broadening the scope for maximum exposure
We refreshed all existing templates and key communications that made up the entire customer journey. It's all designed to make life easier for AvantiGas themselves, as well as for the customers.
We've also introduced a suite of new marketing materials, including animated Google Ads, and engagement through relevant social channels and TrustPilot. The 'One Simple Switch' theme and its visual cues pervade everything, whatever the medium.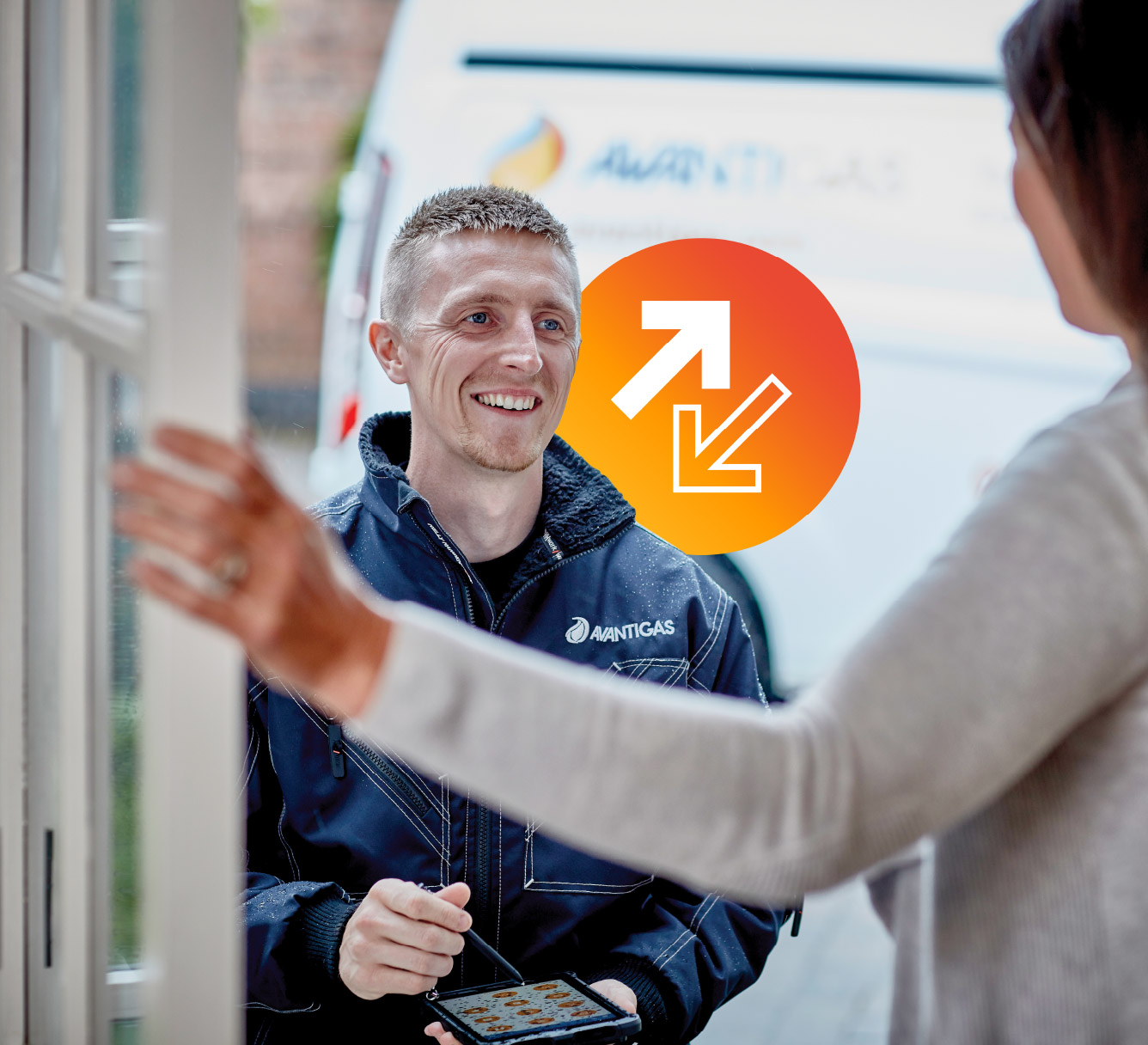 It's been so well received by the sales and customer experience teams. I just wanted to share how pleased we are with the full campaign, it's really working well for us!

Regional B2C Marketing & Product Manager -

AvantiGas