Articles
How to get the best out of your agency: briefing
Having worked on both client-side and agency-side I can see and appreciate things from both sides of the fence. Now that I work agency-side I can see where I was going wrong in my marketing roles on client-side and what I was doing right in order to get the best out of my agency.
In this three-part blog series I will explore key 'good practice' methods. First up…
It's all in the brief
Taking the time to write a proper brief for your creative agency is undoubtedly time well spent. You might be up to your neck in paperwork with deadlines coming out of your ears but, in the longer term, the time you invest in giving the best brief you can, will pay dividends.
A good written brief generally results in a more efficient and therefore cost effective outcome for ALL parties, as the agency is far more likely to reach your objective much quicker. Guesswork and misinterpretation only add time to a job. And as most agencies charge by the hour, neither side wishes to waste budget on it.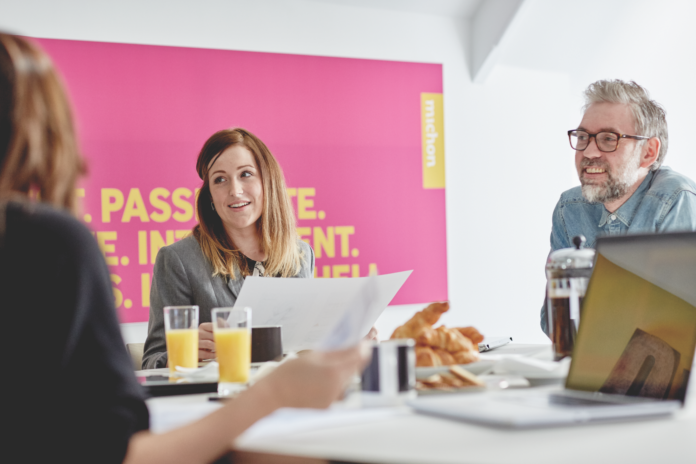 Save
Save
Save
Save
Save
Save
Save
Save
Save
Save
Save
Save
Save
The objective
From a client perspective, it enables you to really think about what it is you want, what business problems you want your creative agency to help you solve, your overall objectives, what else you may need to provide your agency in order for them to do their job and what other campaign materials may be required. This in turn helps in scheduling a realistic launch plan and budget. Once you've put everything down in writing it's easier to see the bigger picture and therefore makes it easier for you, and your agency account manager, to do their job more effectively.
When clients require it, we at Michon sometimes furnish them with a brief sheet or a checklist, containing prompting questions to get them thinking. From an agency's perspective it's helpful to have the right information upfront in order to fulfill the brief, give you a realistic estimate and manage your expectations! Having something in writing also means that you can go back and check exactly what it is you asked for to determine whether your creative team have met the brief of not.
Set a budget
There's no point in your agency presenting ideas that you simply can't afford. So if possible, specify a budget as this defines some boundaries and keeps things realistic. Don't ask for a Ferrari when in reality, the chances are you can afford a Ford Focus. It just wastes more time and money and puts undue pressure on the project team on both sides.
Establish parameters
Ideally provide all factual content for a piece of collateral as part of the brief, or before your agency starts designing. It's important for designers to know what they're working with and it gives them boundaries, e.g. there's no point designing a 4-page piece of literature if the content arrives and doesn't fit into 12-pages.
Debrief
And if you absolutely cannot brief in writing and can only give a verbal brief, it's good practice to ask your agency to debrief it back to you in writing for sign-off, even if you have to pay for them to do so. This way, everyone in the project team has a document to work to.
Be flexible
That's not to say a brief can't change…of course it can. We live in the real world after all. A creative brief may change for all sorts of reasons, from someone simply having a better idea to market forces dictating a fundamental change in focus. Naturally you can't always budget for this, but it's important to respond to such changes and evolve accordingly in order to meet your overall marketing objectives.